Description

"WHY WE DO WAY MORE THAN KILL GERMS AND VIRUSES FAST"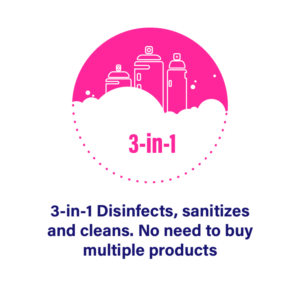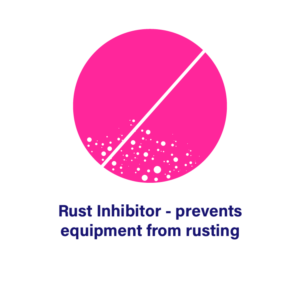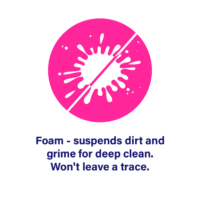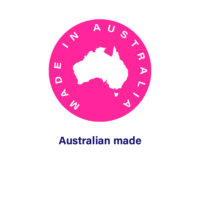 GERMICIDE FOAM AND GO (CARTON X 6) – HOSPITAL GRADE DISINFECTANT SPRAY – SANITISER – CLEANER 
Kills 99.9% of all germs & bacteria
3 In 1 Biohazard Disinfectant / Sanitiser / Cleaner – "The Only 3 In 1 On The Market"
It's a foam – suspends dirt and grease for a deep super easy clean and won't leave any trace
Contains rust inhibitor – Don't let your equipment rust! Rust inhibitor prevents this from happening
Australian made
6 Aerosols Per Carton
This premium cleaning solution destroys all traces of antibodies, dirt & grime. Its hospital-grade, quaternary ammonium compounds kill germs & bacteria in low alcohol & skin-friendly formula!
Germicide Foam and Go Disinfectant Spray is a brand new 3 in 1 powerful foaming action antibacterial spray designed to sanitise, clean and sterilise touchpoint surfaces. This Disinfectant spray is the bodyguard in our commercial cleaning squad, creating a protective barrier between surfaces, bacteria & germs.
This superior formulated foam grips to all surface areas, delivering a deep clean with a simple spray & wipe action, effectively sanitising all touchpoints. The powerful broad spray also makes cleaning any hard to reach surface a breeze.
Foam & Go's innovative formula won't leave a sticky residue. Simply shake to activate & aim the spray. Leave to dry, or clear with a microfibre cloth.
Use an antibacterial spray for exceptional cleaning, sanitising & disinfecting results. A powerful, commercial cleaning disinfectant spray designed to eliminate germs & bacteria.
A broad-spectrum disinfectant steriliser with boosted antibacterial agents for maximum cleaning impact. The disinfectant spray is an essential cleaning asset, ensuring all areas are sanitary safe & hygienic.
Use across a majority of hard & soft surfaces including carpet & upholstery with bonus product features including cutting through grease, lifting stains & removing odour. The foam acts to lift, suspend and hold dirt/grease preventing re-contamination.
WHERE TO USE (not limited to)
Offices & Start-ups
Gyms
Care Homes
Government & Heritage Buildings
Healthcare
Education
Childcare Centres
Hospitality & Food industry
Industrial & Commercial Buildings
DIRECTIONS
For best results shake well before each use.
Hold the Disinfectant spray can upright at a distance of 20cm from the surface area.
Spray the surface evenly & allow it to air dry, or wipe with a microfibre cloth.
PRODUCT SIZE
CONTAINS: <10% Ethanol, <10% Quaternary ammonium compounds. Balance ingredients determined to be Non-Hazardous
WARNING: H319 Causes serious eye irritation.
SAFETY: Keep out of reach of children. Read the label before use. Wash hands, face & all exposed skin thoroughly after handling. Wear protective clothing, gloves, eye protection & respirator while applying.
FIRE: If material is involved in a fire, use water fog (if unavailable, use fine water spray), alcohol-resistant foam, standard foam, dry agent (carbon dioxide, dry chemical powder).
SPILLS & LEAKS: Clear area of all unprotected personnel. Slippery when spilt. Wear personal protective equipment. Absorb with sand or soil. Collect & seal in properly labelled drums. Dispose of contents/container in accordance with local, regional, national & international regulations.
FIRST AID: If poisoning occurs, contact a doctor or Poisons Information Centre, within Australia contact 131 126; within New Zealand contact 0800 764 766. If medical advice is needed, have the product container or label at hand. IF ON SKIN: Rinse thoroughly with water. IF IN EYES: Rinse continuously with water for 15 minutes. Remove contact lenses, if present & easy to do & continue rinsing. If eye irritation persists, seek medical advice & attention.