Why Is It Important To Wash Your Hands?
Pathogenic bacteria and viruses are everywhere around us and now more than ever we are all vigilant when it comes to rigorous hygiene.  Frequent hand washing is one of the most effective ways to minimise the spread of germs and bacteria. Thorough washing with foam soap for at least 20 seconds can protect the spread of colds, flu, gastro, COVID-19 and other viruses.
Handwashing with an antibacterial hand wash is the best way to stay healthy and to halt the spread of infectious organisms which are often picked up by touching common touchpoints such as buttons, doors and stair rails. By keeping your hands clean before performing any task, you can greatly reduce the risk of sickness and infection.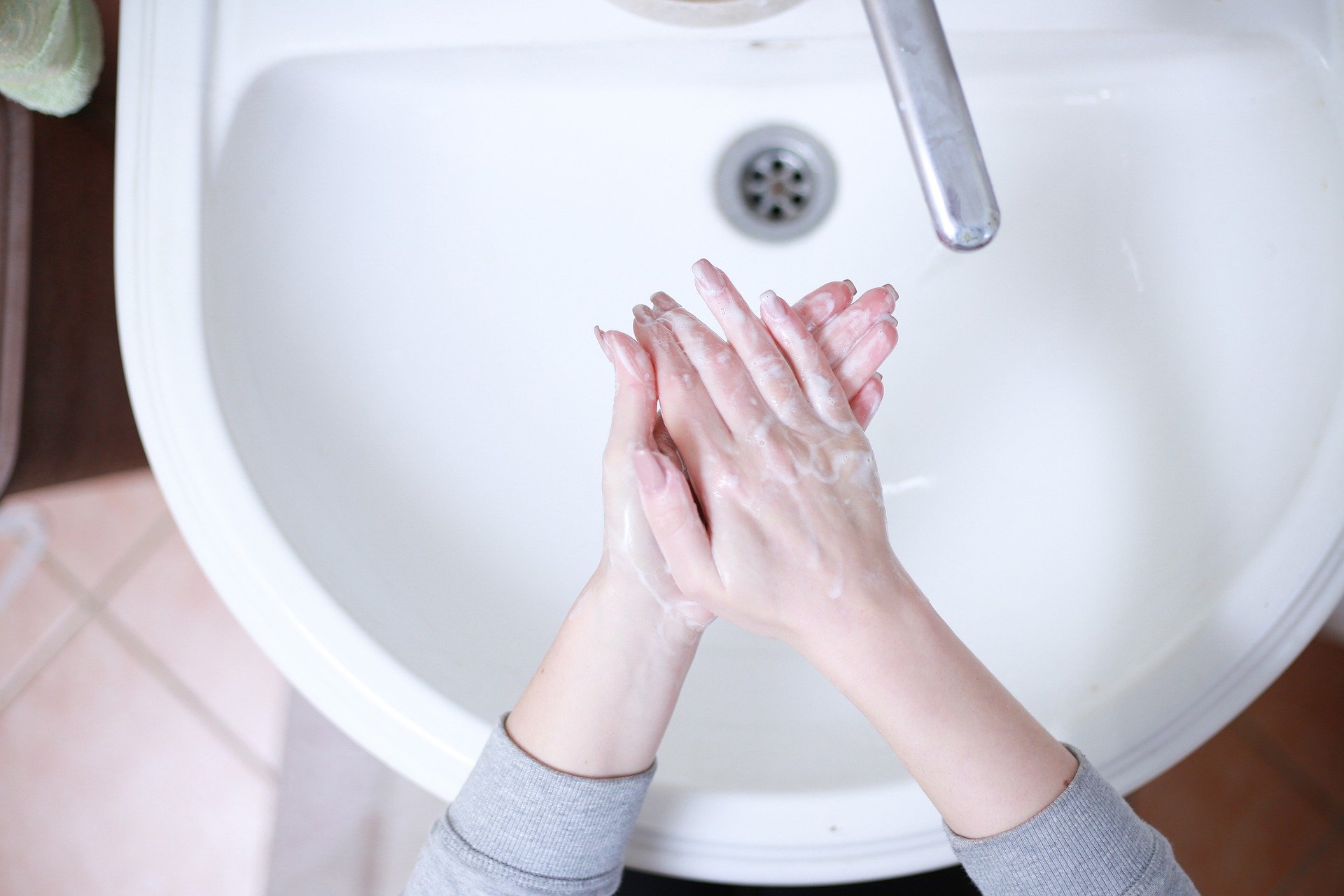 Effective Way Of Proper Handwashing
Hand washing is a quick and easy process and once you get used to the routine it quickly becomes a habit. You can scrub and wash away all the harmful germs from your hands in just 20 seconds. A good way to teach children to wash their hands thoroughly is to teach them a song which lasts for 20 seconds so they wash their hands for the recommended time.
You'd be surprised to learn that not all people know how to wash their hands properly! Here are the key steps which should be followed each and every time.
Wet your hands
Apply liquid anti-bacterial hand wash or soap on your hands and mix to make a foam. Almost all soaps are antimicrobial (can kill bacteria, viruses and other microorganisms)
Scrub hands for 20 seconds.
Rinse your hands with running clean water.
Dry your hands with a clean towel or hand dryer.
Important Times For Handwashing
Ideally, you should wash your hands:-
Before and after being in contact with an ill person
After using the toilet
Before eating and drinking
Before and after food preparation
After coughing, sneezing and blowing your nose
After spending time in public places like schools, markets where you may have touched communal surfaces such as door handles, tables, and shopping carts.
After touching pets
After throwing away garbage or any waste
Foster Healthy Hygiene Practices In Your Kids
It's important to embed healthy habits such as regular handwashing in young children because once developed it will remain a good habit for life. However, you can take several steps to encourage your family members to wash hands frequently:
Provide bulk of liquid hand wash so you never run out or skip a wash
Perform handwashing with your kids. Show them how to lather hands, with hand wash liquid and cover all the fingers and palms and make it a fun activity
Load liquid soap dispenser at every tap or water source of your house
Refill your liquid hand soap dispenser as soon as it is finished
Frequently remind the kids to wash their hands properly at the key times and reward them for good behaviour
Avoid Over Washing
Hand washing is essential to keep ourselves healthy, but over washing may leave skin dry and cracked. Invest in a high quality moisturiser or hand lotion to prevent cracks or lines on your skin and irritations.
Remember! Effective handwashing with antimicrobial liquid hand wash is the first line of defence against the spread of infectious microorganisms. It's a quick, inexpensive and easy method to protect yourself and others from deadly infections.