Different Types Of Gloves And Their Uses
Protecting your hands against hazardous materials, such as chemicals, bleaches, and other solutions is important for everyone's health and safety. Therefore use of gloves in food handling, healthcare, and infection control is necessary and making the right choice of gloves is critical. The use of disposable gloves also helps in avoiding injury during work such as a crape or a cut. The use of gloves in infection control is very popular nowadays.
There are several different types of gloves that are best for use for different functions in different industries to keep your hands safe and protected.
Fabric or Cotton Gloves
These are the less used type of gloves also referred to as liners and provide a thin, breathable layer between the worker's skin, tools and any materials they are using. These gloves are enough barrier for scrapes, abrasions and bruises but they provide minimal protection against puncture hazards, jagged materials, open flames, or hot surfaces.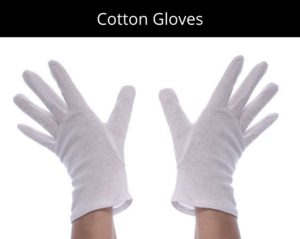 Coated Fabric Gloves
These are the general-purpose gloves that offer a higher level of protection from puncture and cut as well as increased protection from the alkalinity of concrete items such as bricks and improved chemical resistance. It is available with many different coatings including latex, nitrile, polyurethane and PVC. The type of coating should be determined by the use of gloves. Some coatings work perfectly well in colder temperatures and have less insulating properties, while some coatings are known to be less flexible in a cold environment. Latex, nitrile or synthetic gloves are the types of gloves used in hospitals, laboratories, and first aid kits. Correct use of gloves in healthcare ensures proper safety without transmission of viruses and germs.
Chemical and Liquid Resistant Gloves
The importance of industrial hygiene is often underestimated and absorption of the chemical through the skin is usually ignored which may lead to serious health issues in long term. There are certain types of rubber gloves effective at resisting liquid and chemicals such as Butyl rubber gloves, natural latex gloves /rubber gloves, neoprene gloves and nitrile rubber gloves which are the best types of disposable gloves supplied in the thicker form to protect against materials such as solvents, petroleum oils, gasoline, greases, acids and bases, hydraulic fluids, hydrocarbons, organic acids, peroxides, alkali, nitric acid, sulfuric acid, hydrochloric acid, ketones and alcohols.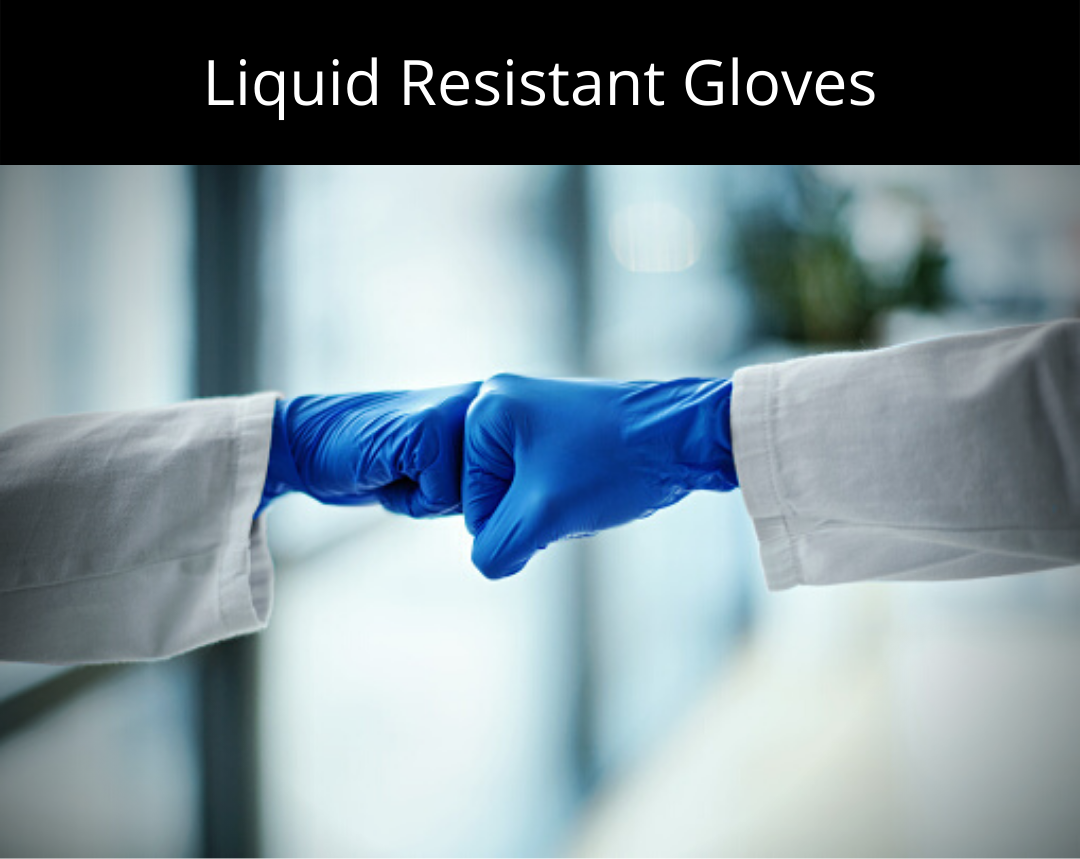 Disposable Gloves or Reusable Gloves?
Disposable gloves allow the wearer to still retain touch sensitivity and dexterity but they offer minimal chemical resistance. Basically use of disposable gloves in different industries is to protect against incidental rather than intentional contact with chemicals. They are designed for only one-time use and often recommended to change in accidental situations as they may easily wear and tear if they come in contact with physical hazards.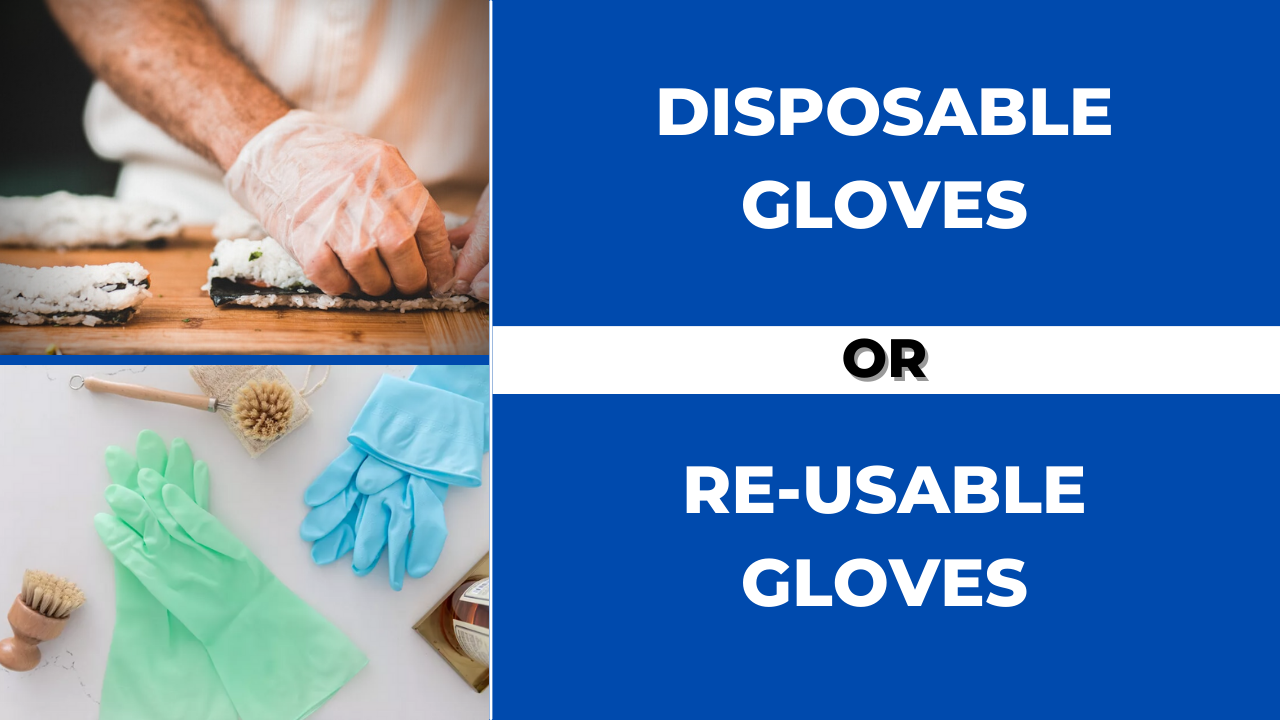 Re-usable gloves are thicker than disposable gloves and offer greater protection against abrasions and physical hazards with fewer chances of being worn and torn. These types of hand gloves used in the industry offer strong chemical resistance but unfortunately, they do not offer the same flexibility as offered by disposable gloves. These gloves are more likely to interfere with dexterity and touch sensitivity. Although they offer long life but still they need to be well looked after and used with care to be used for their ultimate life.
Benefits of Using Gloves In Different Settings
Gloves are an essential part of personal protective equipment (PPE) for many industries, providing a physical barrier between the skin and any hazardous materials that may be present. They help protect both the user and their environment, allowing for safe and effective work in a variety of industries. There is a wealth of different gloves available, designed to suit the specific needs of each industry. From chemical and oil-resistant gloves to those designed for food preparation and medical use, the right type of glove can make all the difference when it comes to safety and productivity.
Fabric gloves are breathable and offer a lightweight and comfortable fit, which makes them perfect for working in warm areas, such as food service. They also protect from dirt, bacteria and other contaminants.
Coated fabric gloves provide improved protection from chemicals, oil and water, making them perfect for industrial tasks, such as painting and welding. They are also very good for gaining extra grip and dexterity.
Cotton gloves, being thicker than fabric gloves, are better for heavy duty activities, offering insulation from heat and sharp objects.
Latex gloves are a must in medical settings, due to their puncture-resistance and great protection from bacteria, viruses and other harmful contaminants.
Neoprene gloves are the best choice for protection from heat, chemicals and abrasions. They are often used in the automotive and construction industries.
Nitrile gloves are the best choice when looking for puncture and abrasion resistance, making them ideal for medical and laboratory use. They also provide excellent protection against oils and other harmful substances.
No matter which type of glove you choose, it is important to ensure that you select the right size and material for the job. This will help to ensure that you receive the optimal level of protection for whatever task you are undertaking.