A Beginner's Guide to Cleaning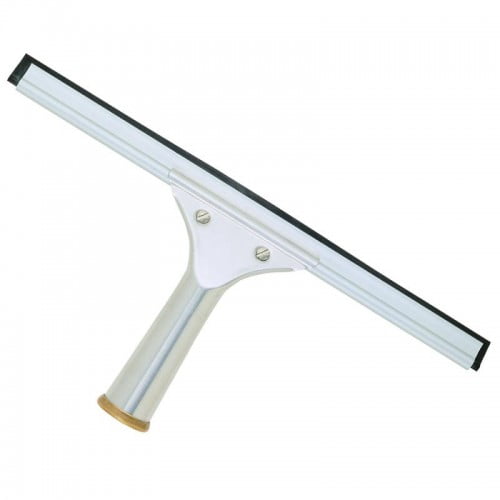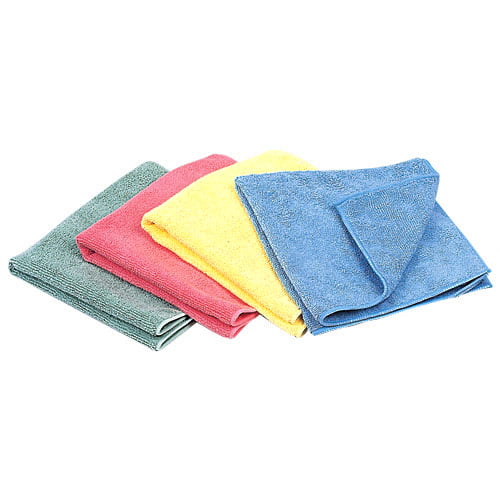 First, you must get yourself in the proper mindset. This may sound weird, but it is helpful. A good amount of the angst that is felt about cleaning duties is mental. Give yourself certain tasks that you want to accomplish in a certain time frame with a set incentive can help to offset the angst. By setting goals you can compartmentalize the job and mentally note that it will not take up too much of your time. As you are setting your goals, also set your rewards. For example, after you have finished sweeping and moping the kitchen, maybe you can enjoy a snack or watch a television show. Having a set reward in mind can serve as an encouraging incentive, especially if the reward is set on a particular timeframe, such as a television program. Another approach to consider if you are not fond of setting cleaning times is to give yourself a deadline to accomplish certain cleaning tasks. You might decide to dust the house before you go on your movie date. Whatever you choose, make sure that you have some positive driving incentive attached to your cleaning goals.
Secondly, you should make sure that you have the right supplies. This does not only include cleaning solutions, but also the proper equipment; for some cleaning jobs you might need industrial cleaning products. If you are cleaning the carpet in your current home, then a regular vacuum could work, however if you are just moving into a new home an industrial deep cleaning vacuum might be needed, depending upon the condition of the carpet. There are many different options, from cheap cleaning products to environmentally friendly cleaning products, so make sure that you select the ones that are best for you.
Do not be afraid to try different cleaning products. If you are not sure if you will like one, get a smaller or sample size of it, if available. Also, you can save money by utilizing coupons for various cleaning products or purchasing cleaning products wholesale. Sometimes when companies are introducing a new product they will offer it at a discounted rate. That is the perfect time to try it.
Thirdly, create a cleaning routine. It is said that once you do something for 21 days it becomes a habit. Granted, you will not be doing the same cleaning job every day, however if you get yourself into a cleaning cycle, you will be more apt to stick to it in the long run.
You will also be more prone to continue on a set schedule if you cater it to your particular patterns. If you find that you have more down time in the mornings or evenings, then utilize a portion of that time for your cleaning purposes. If you do not have a large enough chunk of time one day, break up your cleaning jobs over a few days. You could try sweeping and moping one day, dusting the next and vacuuming the following day, or any other combination that fits your fancy. This can help to make the tasks seem less daunting and easier to manage. This is not to say that you cannot switch up the cleaning jobs on some days, but having a routine set to your patterns will increase the chances of you accomplishing all of your cleaning goals.
Fourth, get the other members of your household involved in the cleaning process. It will help the process go quicker and take the burden off of just one individual. This is especially important if you have children. Having your kids clean teaches them responsibility and prepares them to take care of their own home one day.
In sticking with the routine approach, it might be helpful to develop a chore chart. You can list all the chores that need to be accomplished across the top and the names of each individual down the side. Finally, you fill in the day that each individual is to complete each chore. This will help to keep the process organized and to drive home the responsibility factor. If you and your family are not very prone to strict structure, another option could be to make cleaning the house a family event. You can choose a few hours to set aside on a particular day for everyone to clean the house together. It may seem like a weird bonding activity, but the team work factor would be there. You can sweeten the deal by doing a fun family activity afterwards, such as going out to eat or having a movie night. It should be noted that these approaches can be slightly altered to fit a roommate situation as well.
Finally, once you find what works best for you, stick with it. It might take some time for you to develop your routine, but once you discover it make sure that you implement consistently. This is not to say that deviating from your set pattern will be detrimental, however make sure that any changes are compensated for. If you begin to slack, you might easily fall back into previous non-cleaning habits. Life will happen, so you should expect to have some deviations from your set schedule, but you should also make sure that any cleaning that is not done on the usual set date or time is completed sometime within the same week. This will help to keep you somewhat in conjunction with your routine.
The process of cleaning may not always be fun, but it does not have to be miserable either. By setting cleaning goals, finding the right cheap cleaning products for you, creating a cleaning routine that includes everyone in the household and sticking with the pattern that works, you can maintain a clean home with ease.