Benefits of Using Commercial Level Cleaning Machinery
Commercial cleaning requires extra effort because the chances of the germs spreading everywhere are higher which may negatively impact the staff productivity. Brooms and sweepers were previously prioritized for cleaning commercial areas. However, through the use of hand usable cleaning equipment, it is impossible to achieve efficient cleaning which a commercial place demands.
Hence, for effective commercial cleaning, we require fast technological-based cleaning machinery that gives swift cleaning output and now the commercial areas emphasize more on the offices sanitizing and sterilizing especially after COVID-19. In the market, there are several cleaning equipment that professionals are using to get better cleaning at their workplaces!
Advanced Commercial Level Cleaning Equipment:
We have many beneficial cleaning equipment used remotely and independently. Moreover, they also reduced the cleaning staff efforts and ensured greater cleaning consistency. Let's check out some of the essential cleaning equipment!
Commercial Vacuum Cleaners
Vacuum cleaners are part of all small and industrial work environments. They are perfect carpet cleaners to clean dry areas where the dust hides easily. Understanding the work nature of commercial places; requires heavy power vacuum cleaners, cleaning all debris and dust particles, additionally, providing a spotlessly clean place. Nowadays, different types of vacuum cleaners are available in the market. Some are backpack vacuums with lighter weight and improved maneuverability to conduct the cleaning process gently, while some are floor based and  movable, designed with a smart light body that moves easily anywhere around to get the cleaning job done smoothly.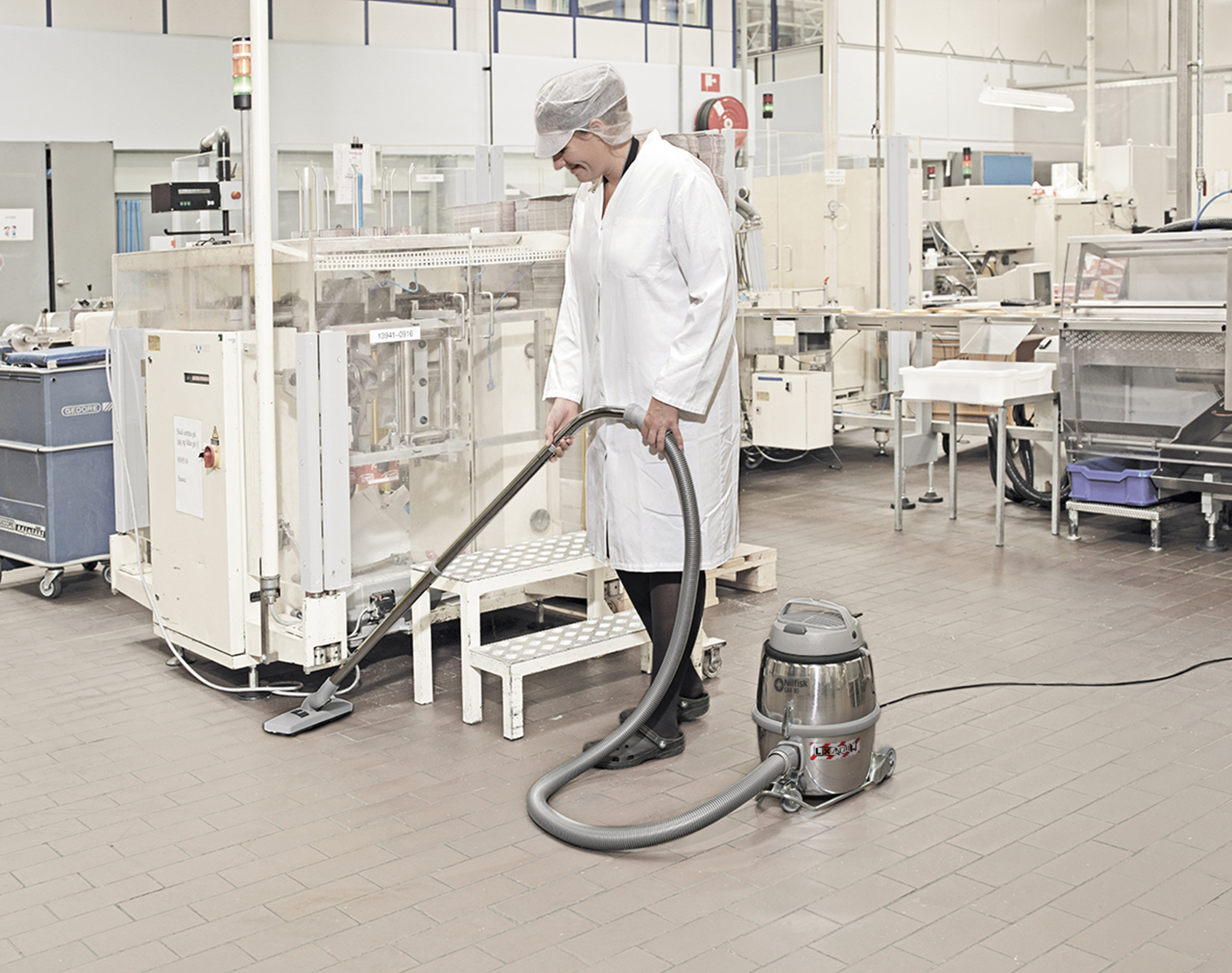 Pressure Washers
These commercial cleaning equipment make use of water. The pressure power of these machines cleans the dust, grime, and other dirt materials from areas with the pressure flow of water that hits the surfaces with a force created through machine power.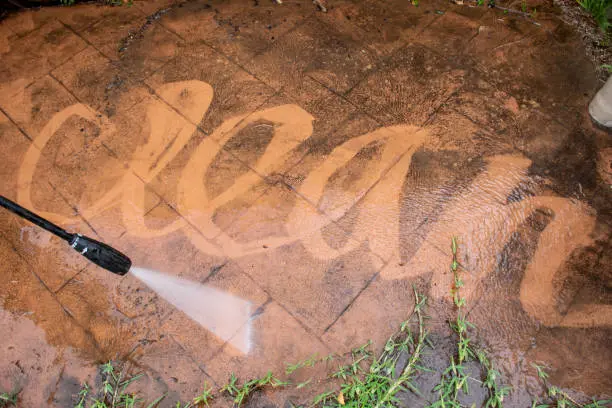 Steam Cleaning Technology
This technology used has increased after the pandemic for the sake of employees and customers' higher health concerns. It sterilizes everything in the office to kill all germs and pathogens which are harmful to human health. It fully guarantees to kill 99.9% of all germs that can cause serious health problems.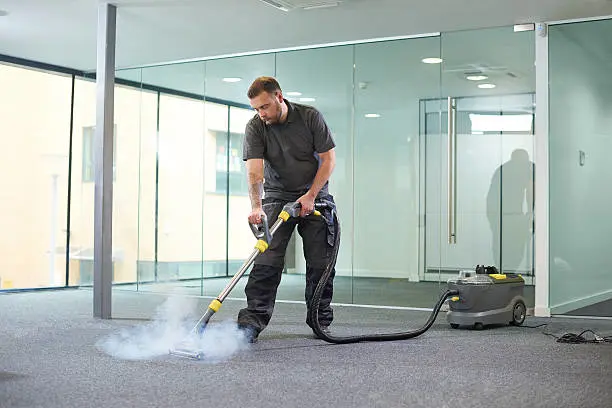 Floor Sweeper
Commercial floor sweepers are ideally designed and are the best floor sweepers to sweep all areas of the floor through their rotating disc that collects all dust particles within seconds and accumulates in the waste bin attached to the floor sweeper. There are different floor sweepers, some are designed for high industrial cleaning purposes with a higher power. In contrast to this, some are designed for small offices for proper cleaning of narrow areas.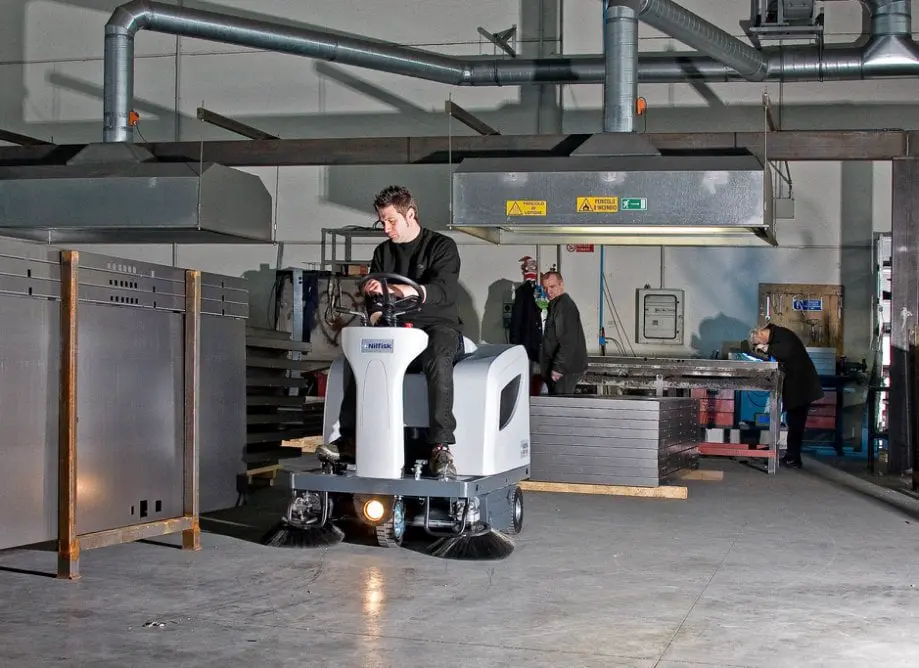 Floor Scrubber
Today, advanced electrical scrubbers remove all dust, stain and greasy marks in a fraction of time which cannot be achieved through manual cleaning. The scrubbers are used with long-lasting batteries that clean areas uninterruptedly. The floor scrubber machines wash all areas of the floor and no slippery or wet surface is left behind which can become a cause of a slip-accident. Numerous accidents happen due to poor sweeping and even the cleaners have faced serious injuries. The traditional mop and bucket use has been a mess in the commercial areas. That is the reason these commercial floor scrubbers make the cleaning job the easiest job.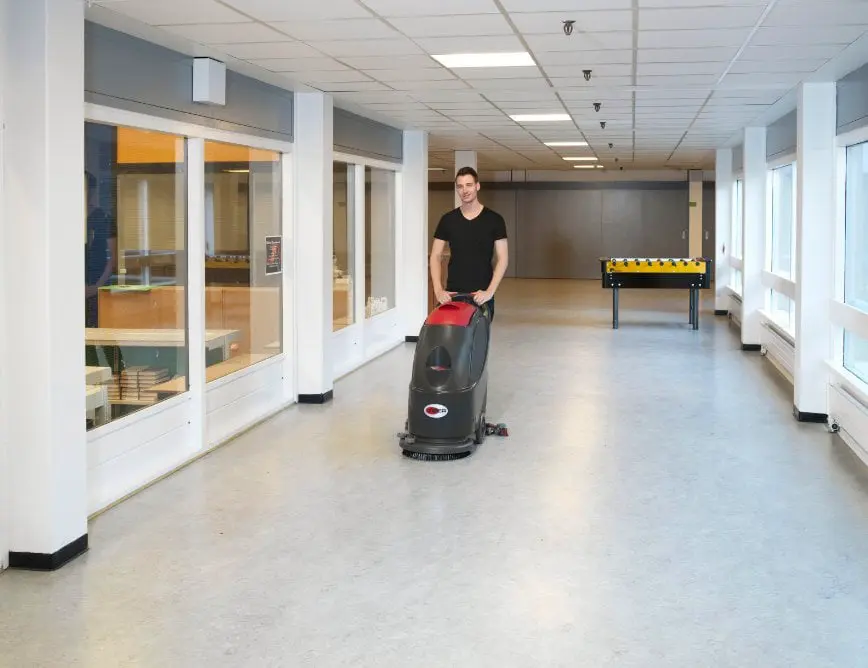 Floor Polishers
The role of the floor polishers comes after the floor scrubber and sweeper, they give ultra shine to the dull marble, tiles, and hard wood surfaces of the offices. They consist of a rotating disc that is placed at the bottom, through its rotating action our commercial areas floors get a glossy shine that gives the floor a gleamy look.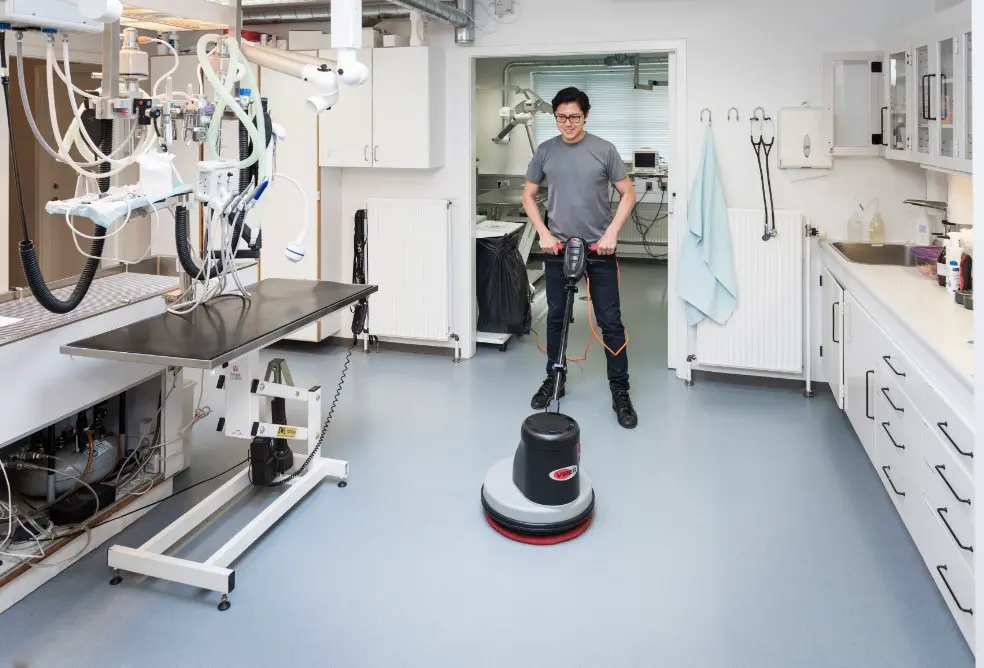 5- Benefits of using Commercial Cleaning Equipment:
Eco -Friendly Machines:
These machines provide relaxation to workers during cleaning. They are easy to operate with simple buttons. The chargeable and the electrical both are designed in the simplest way. And it does not cause any harm to the worker during the cleaning process.
Better Cleaning:
All these commercial machines give proper and better cleaning with spotless areas, minimize the germs spreading, moreover, remove all dust and debris speedily leaving no marks on the back.
Low Worker Cost:
The productivity of the cleaning area has been increased by the application of commercial cleaning machines; it causes low labour's involvement in the cleaning process. Previously the work which was done by one worker in an hour will be done triple time faster by these cleaning apparatus.
Provide Timely Cleaning Services:
With the advanced technology, all the commercial cleaning appliances are simple but fast moving machines. They clean vast areas within the least amount of time. The workers carry them easily without putting any extra effort.
Maintain Hygienic Environment:
Simple brooms and sweepers are time-consuming cleaning materials and we sometimes or certainly at many places fail to meet higher cleaning standards. On the other hand, with innovative cleaning machines, we surely maintain the hygienic environment of our commercial workplace for both our employees and customers in a small interval of time.
The Final Thought:
Numerous benefits are linked with commercial cleaning equipment, they are the essential cleaning unit of each commercial building. Those who are frustrated with the labor cost and repetitive callouts to multiple labours for their large office cleaning are now investing in these appliances to ensure a cleaner and hygienic environment. At Multi Range you will get the best commercial cleaning machines that will fully satisfy all your cleaning needs of a commercial building!