Tips for Choosing Best Mops and Buckets
Mopping a floor is the most effective and time efficient way to hygienically clean large floor surfaces and to remove dirt, grime and germs. Mops are used to remove bacteria, dirt and germs. However, did you know that the quality and type of mop chosen highly impacts the overall cleaning finish. The humble mop gets rigorous and frequent use both in the home and for commercial cleaning, so choosing a high quality product is a must to achieve the best cleaning result.
Look for a mop which has features such as highly absorbent and pathogen-controlled materials. Our handy guide below will enable you to choose the best mop and bucket for the cleaning task at hand.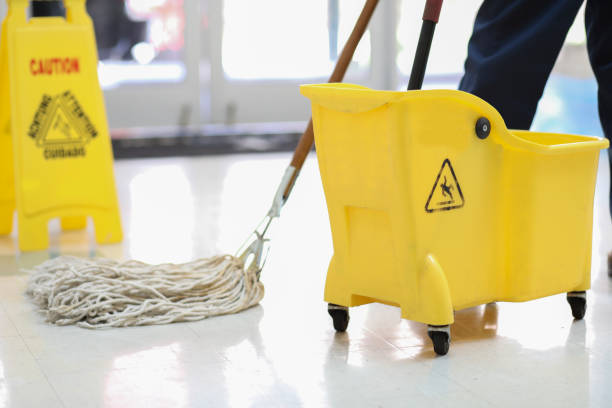 Features of Mop Bucket:
Single and Dual Chamber Mop Bucket:
The mop bucket, way back in history, was initially designed with a single section. This method has been used for centuries, but ultimately meant that dirty water was being spread over floor surfaces, moving dirt and germs around rather than removing them. To reduce water and cleaning contamination, the double-section mop bucket was designed. This design should be used in places where hygiene is a priority, including high foot traffic areas, hospitals, universities, schools, hotels, restaurants, and many other places.
The dual-chamber is designed to create ease of cleaning; if one section gets dirty, the cleaner can swap to the other section carrying a clean water solution to ensure a clean and hygienic cleaning finish.
Durable Wringer:
Dipping the mop again and again in the water solution without squeezing it and reapplying on the floor will not achieve a sparkling and hygienic clean. The wringer facility in the mop bucket is the best feature delivering efficient cleaning on the floor with the power squeezing system. Some wringers are down-press wringers while others are side-press wringers. These wringers need high durability. The wringer bucket must be of high quality and strengthened material. Finding them low in quality will result in constant breaking.
Color Coding Of Mop Bucket Handles:
The variation of mop heads or mop handles with different colors help out cleaning staff to keep any kind of flooring clean and free from cross-contamination that can occur due to the use of the same mop for different flooring. Suppose the mop used for the bathroom cleaning carries a high pathogen rate and is reapplied over the kitchen floor. This will maximize the chances of dangerous bacteria spread to the kitchen surfaces and appliances. Hence, the color separation method is proven to be beneficial for workplace safety and hygiene control.
Wheels Attachment:
Mop buckets are now designed with easy mobility towards any corner of the cleaning area for getting complete cleaning achievement. Wheel buckets help in 360-degree movement and they don't get stuck on different floor tiles. The ease of movement is also beneficial for cleaning staff with regard to back strain and twisting movements.
Standard Cleaning Achieved With These Mop Features!
Floor cleaning becomes easy and effective with all these mop features; firstly, if the mop has a dual-chamber, floors are saved from getting soil re-depositing. Secondly, having a wringer attachment to the bucket makes squeezing easy and the floor dries fastly causing no slipping or accidents. Thirdly, with the color variation of mop handles and heads; cross-contamination can be avoided while cleaning the different areas. Choosing the best bucket with wheels, wringer and handle improves ergonomics and provides comprehensive and thorough cleaning!
Industrial Mops Designing:
Mops are designed in different standards and fabrics dependent on the type of cleaning required. Listing below are some mop head types which give the best mop for wooden floors, porcelain tiles, ceramic tiles, and laminate flooring for easy cleaning.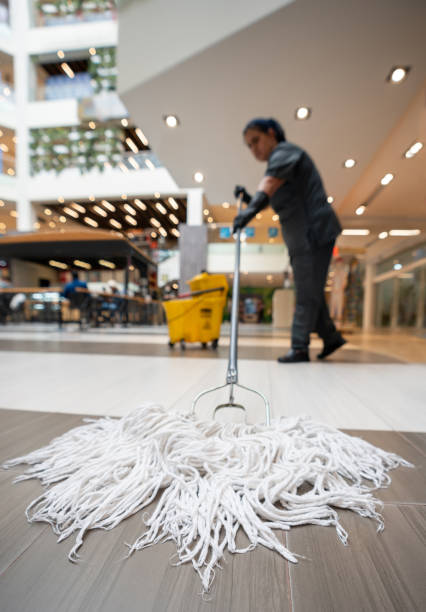 General Cleaning Mop Heads:
Sponge mop
Deck mop
Cut-end mop
Flat mop
High Traffic Cleaning Mop Heads:
Tub mops
Finished mop heads
Dust mop heads
The Final Safety Note!
Next time, when you are buying your mop and bucket do remember the four features that combine to give the best cleaning finish. At Multi range, you can select high quality mop and buckets with the best mop heads and handles that will assist you in daily cleaning rituals.